Ahana Deol's Wedding: Who wore What
The Big Fat wedding Reception of Ahana Deol was a glammed up affair with many biggies of bollywood in attendance. Lets get to seeing the fashion hits and misses at this glitzy ceremony.
Esha Deol:
That red dress looks too prom-ish to me. Something good for a girls night out . But she looked good. And I don't get why she is wearing Red at a sisters wedding isnt that equal to stealing limelight or something? I think It is always tbetter to wear something out of the brides colour pallete for a sisters wedidng. (just my thoughts)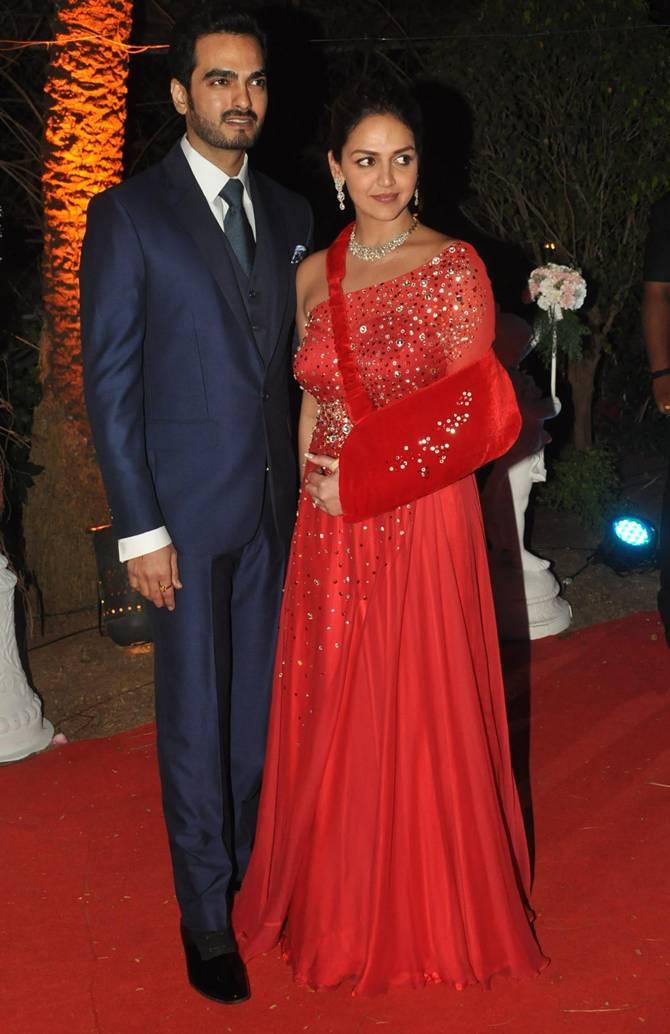 Deepika Padukone:
Not a fan of her ombre sari but those jhumkas. love. She looked nice despite those stacked bracelets which wasn't needed.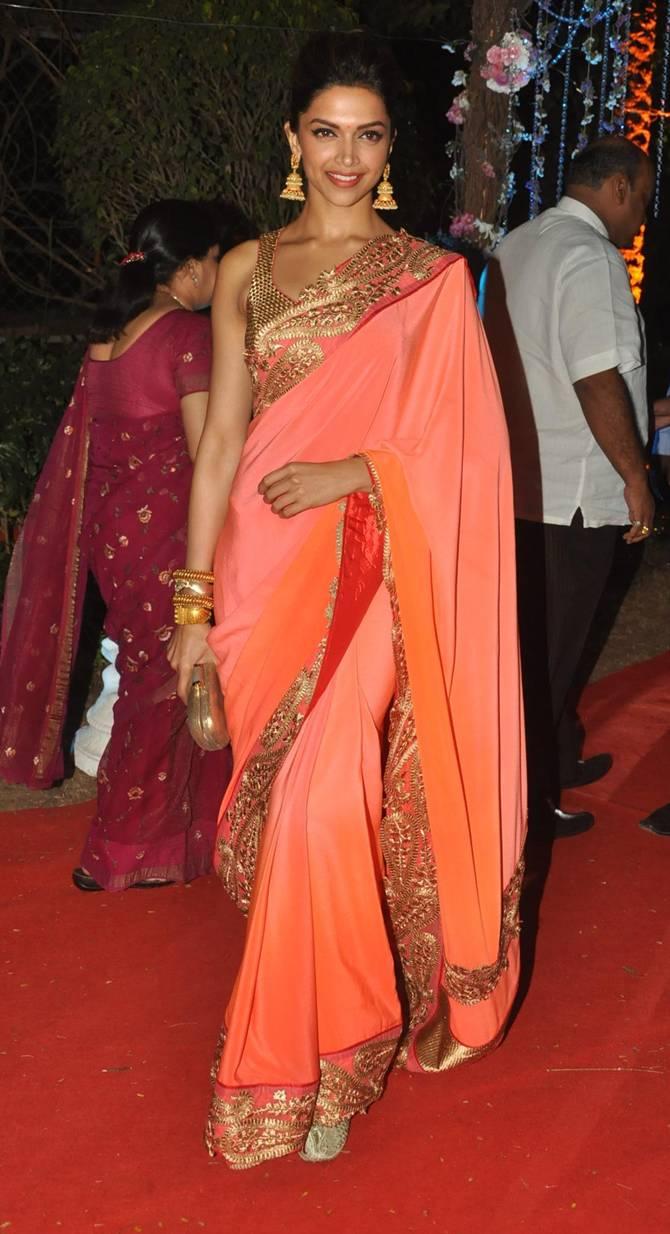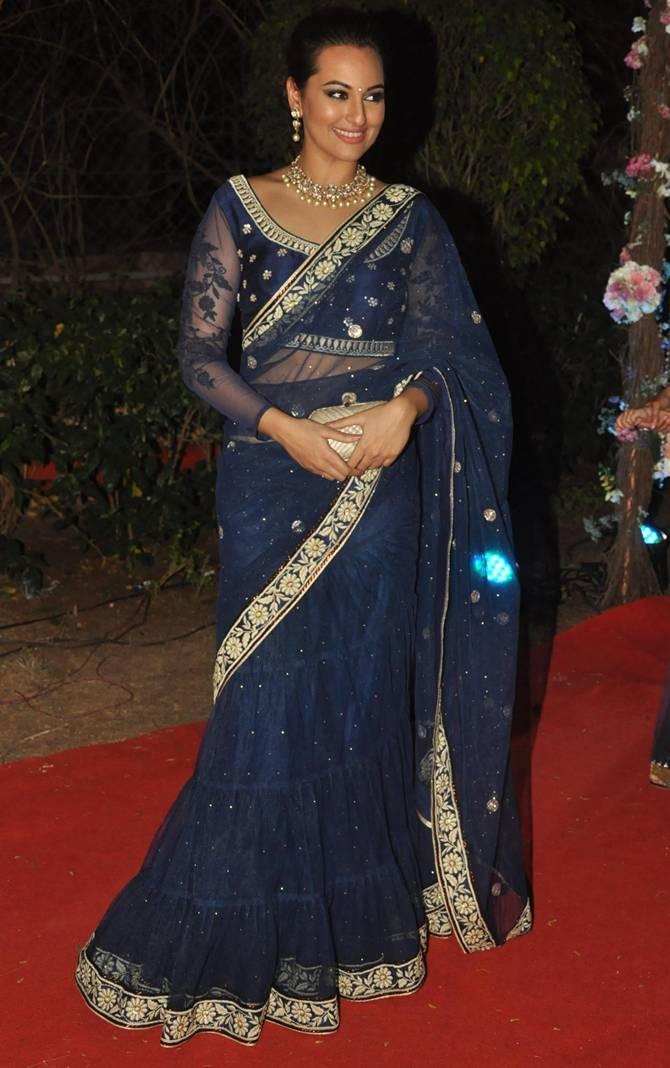 Sonakshi Sinha:
In a dark Blue Lehenga saree sonakhi looked great . Not over or under done I love this look. Iam loving every look from Sonakshi post Lootera. What a transformation. Those Jewels Again Love.
The Bachchans:
Pink Passion much? :P Jaya Bachchan Looks elegant in that saree but that drape could have been better, I mean the way Jaya is using it like a shawl or maybe showing off the pallu?.
I have nothing to say about Aishwarya r Rai Except that she could take some lessons from her Mother In law. Too under dressed for a wedding.
Oh and the men rock it ;)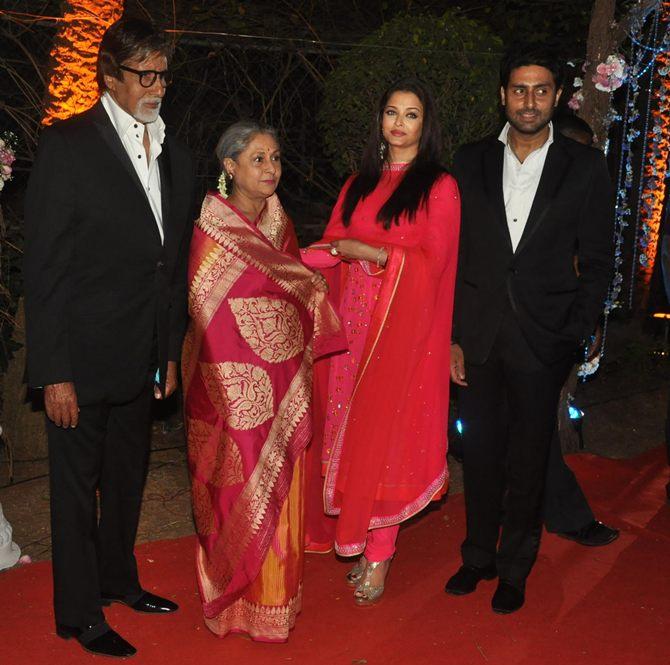 Dia Mirza: In that Red and gold saree Dia looks gorgeous, she works this look by keeping the jeweelry to minimum and her curls are great.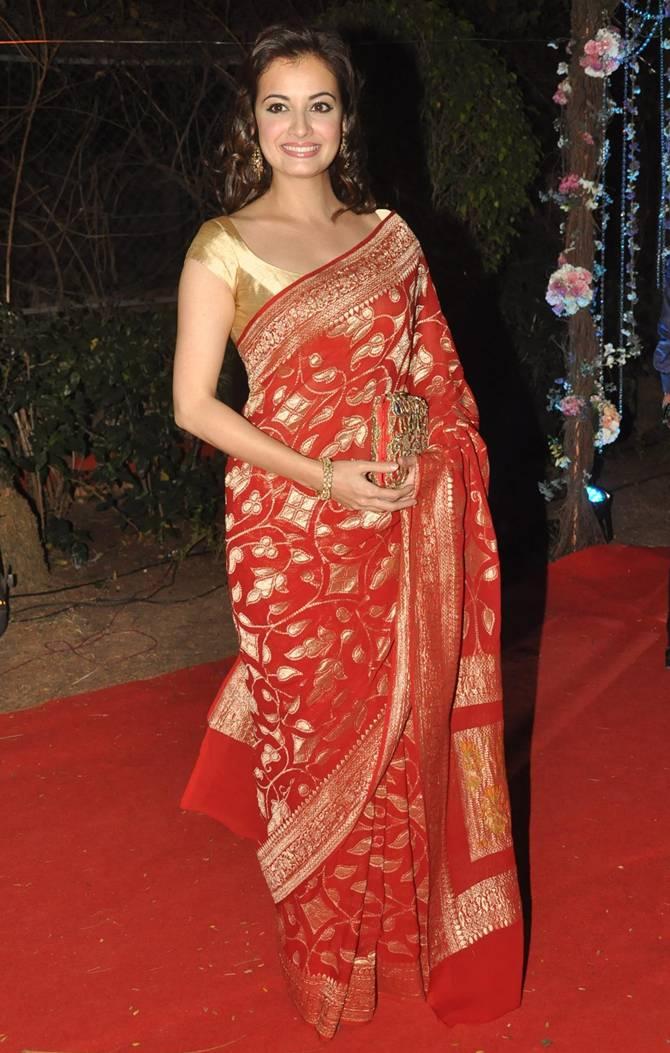 Juhi Chawla:
In the pink orange suit Juhi looked good but that is too much volume and it quite distracts me.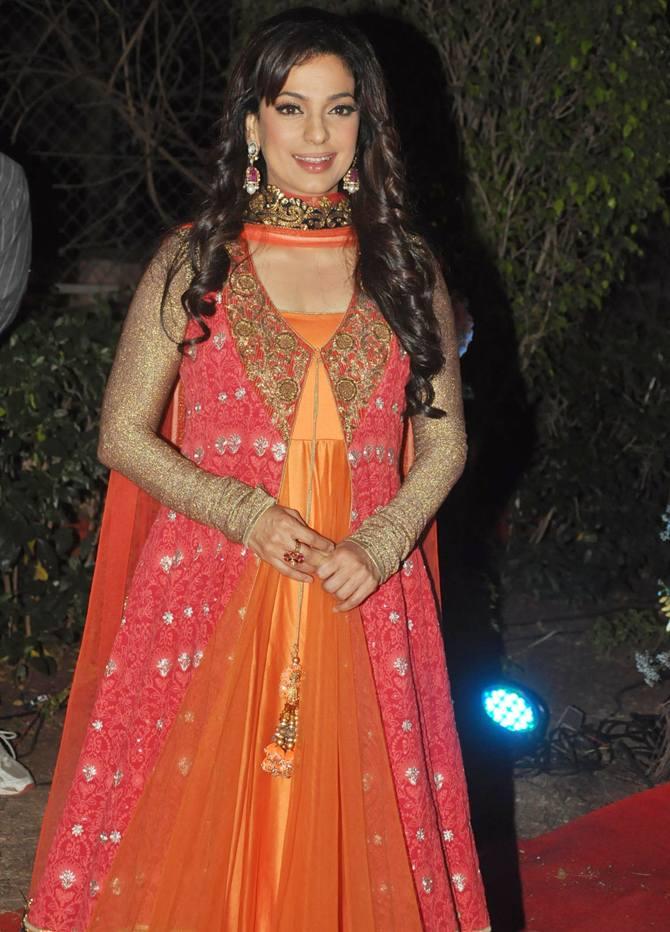 Hema Malini:
Wearing a mint green saree Hema looked stunning. Extra points for the flower in the hair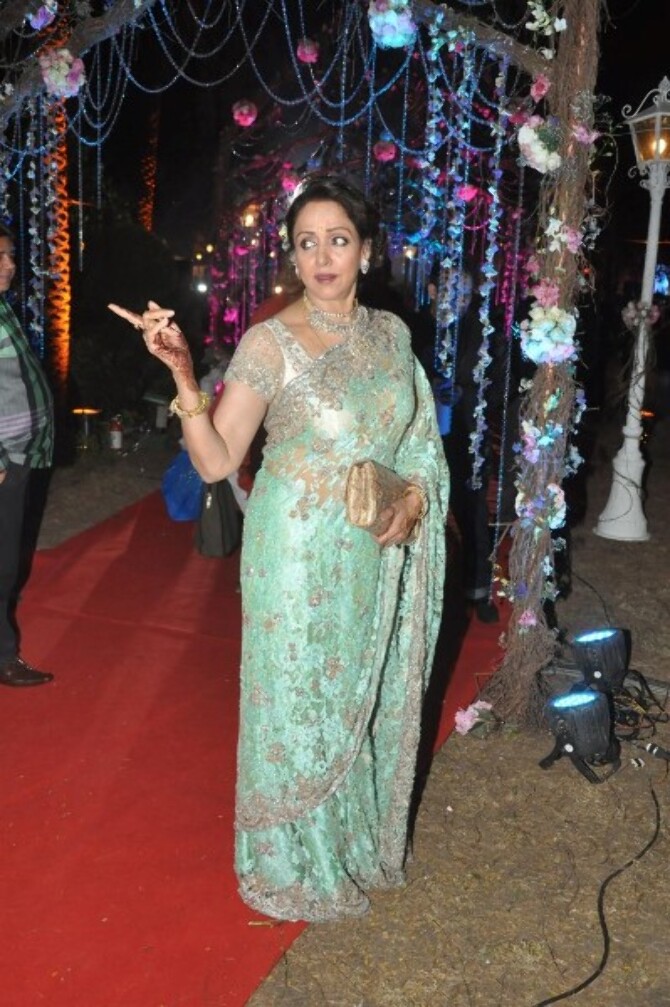 Shahrukh Khan :
Attending the wedding post injury SRK carried this walking stick and sported that bandana which I thought was quite tacky. Lol just my thoughts :) I love SRK if you must know.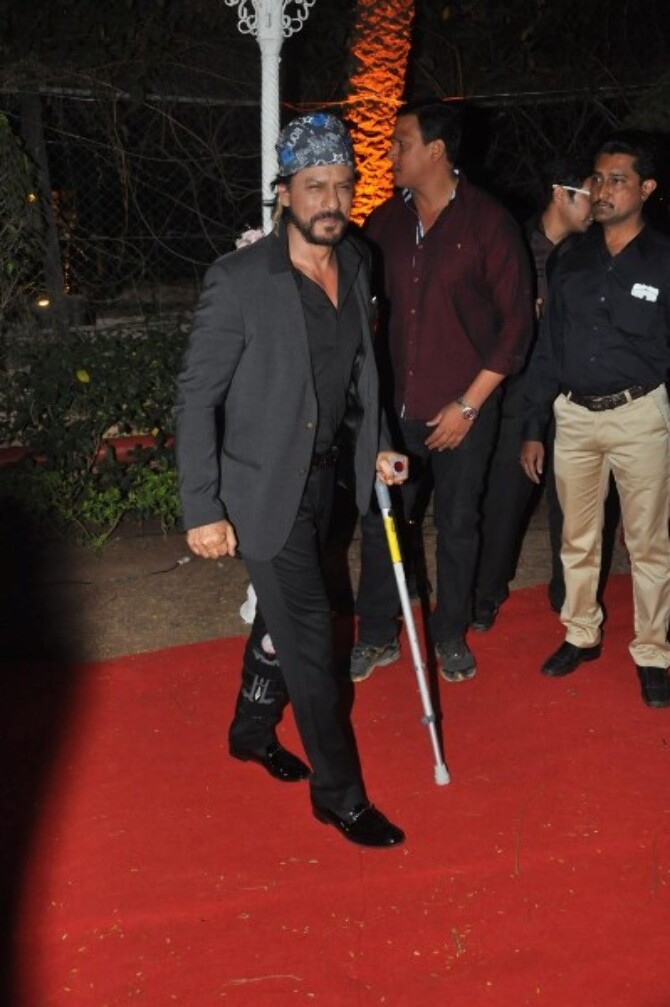 Rekha:
Sticking to her Usual blingy avataar was Rekha all decked up in heavy jwellery, makeup and silk saree. Wish she had skipped atleast that Mang Tikka. But she looked good.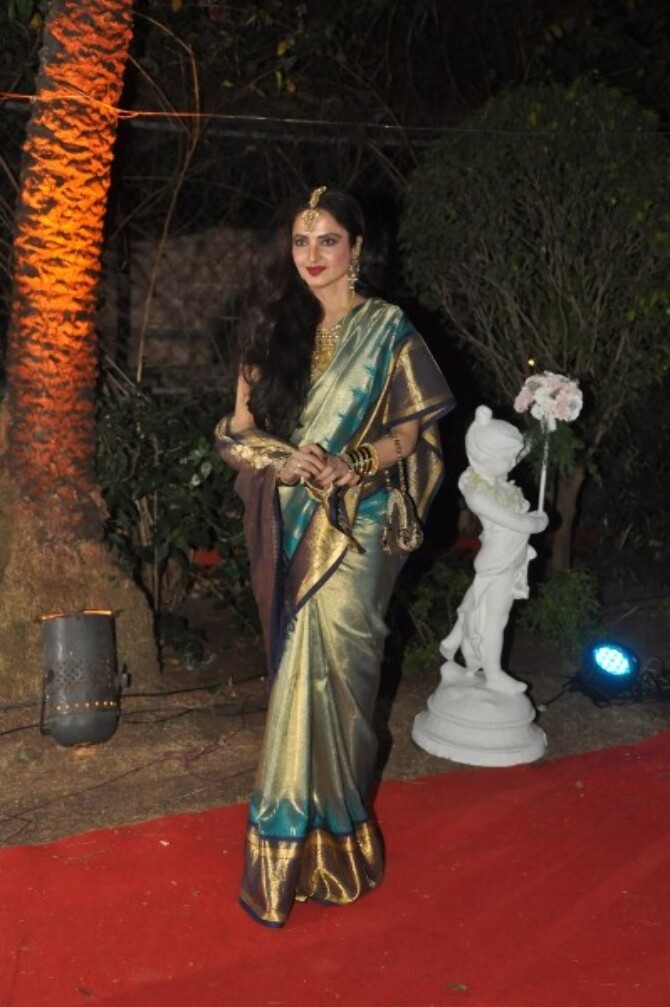 Anushka Manchanda: Wearing a blue lehenga , cuff and an orange clutch Anushka attended the wedding skipping her dupatta. Not sure what to say about this look, I like this look but is it wedding appropriate? Big no!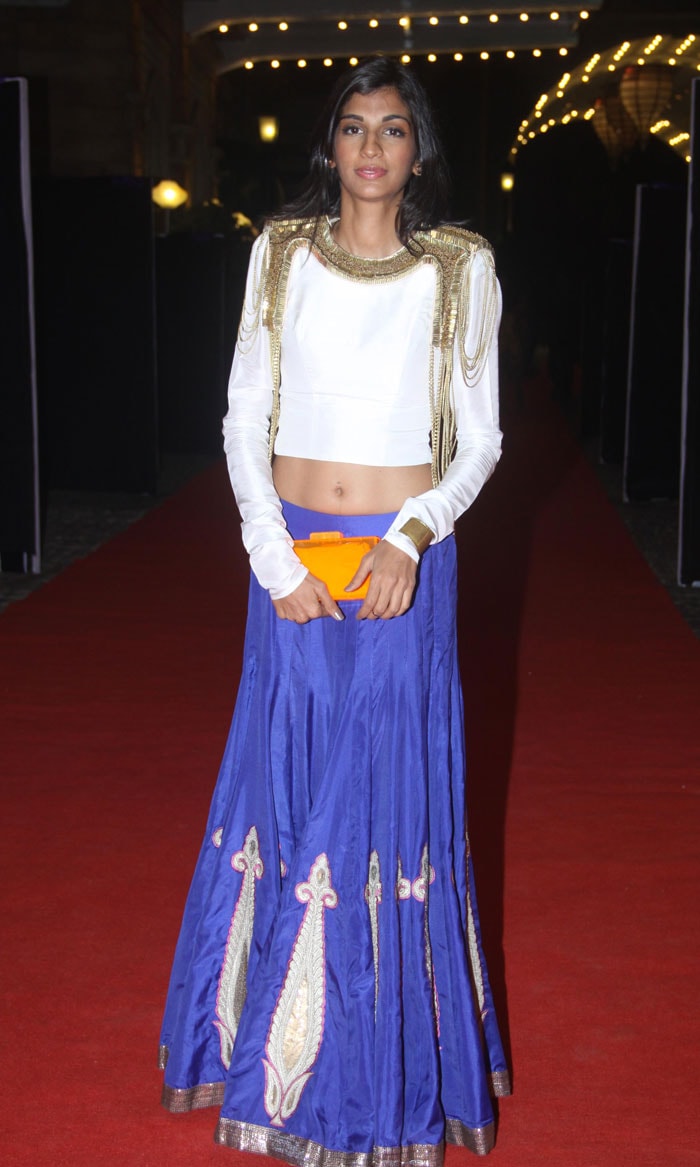 Who do you think looked best?