Stardust Awards 2015 ~ Who Wore What
Guess what! The word 'joke' just got a new meaning and it is none other than 'Stardust awards 2015'!
The best movie was awarded to Happy New Year... I don't even... *faints*
Anyways, let's not get into that and break our heads. Here's what some celebrities wore, let's see if someone really made that Oomph statement!


This Diva always rules hearts when it comes to choice of dresses. It was no different this time! Love all the details of the above gown by Elie Saab!
For Jacqueline it was a sizzling hot Amit Agarwal gown.
Loved how she carried this dress which had a weird backside look. The back of this dress was kind of funny but she still looks gorgeous so no problems there!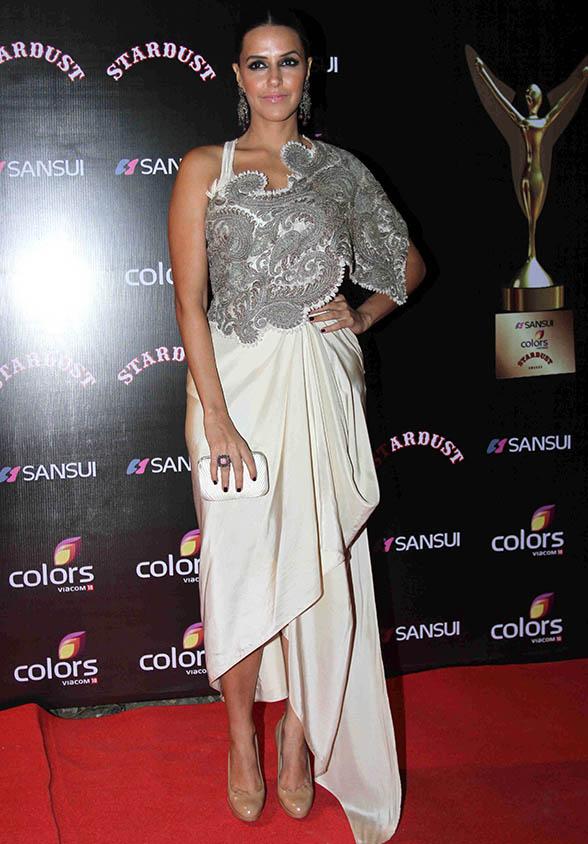 That dress is by Anamika Khanna.
Someone's going short on makeup? Borrow some from the above look!! Apart from the *ghostly* and *scary* makeup she opted for the dress was good. Would have been a show stopper if not for the choice of that makeup!
Sophie always makes things work and it's the same here! Sleek and perfect look!
It's a Tanieya Khanuja lace gown BTW.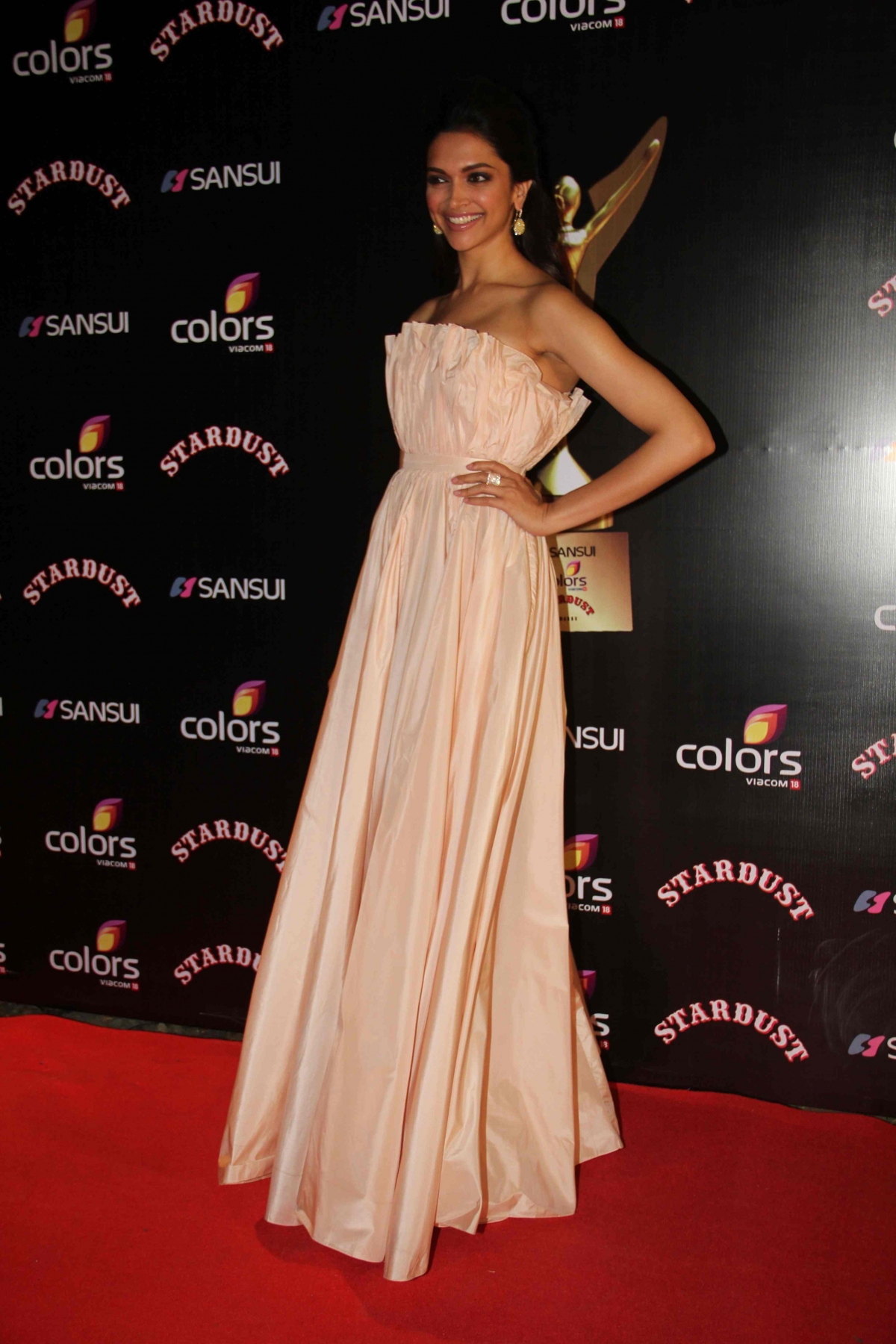 Deepika picked up a pale beige gown by Dior for the star studded night. Could have been a more detailed but can't agree that she looks gorgeous!
For this diva it was a Gauri and Nainika pick!
Loved how Huma broke her jacket-image nd went for something more divalicious. That white detailing does look like balloons hanging but she looks graceful no doubt!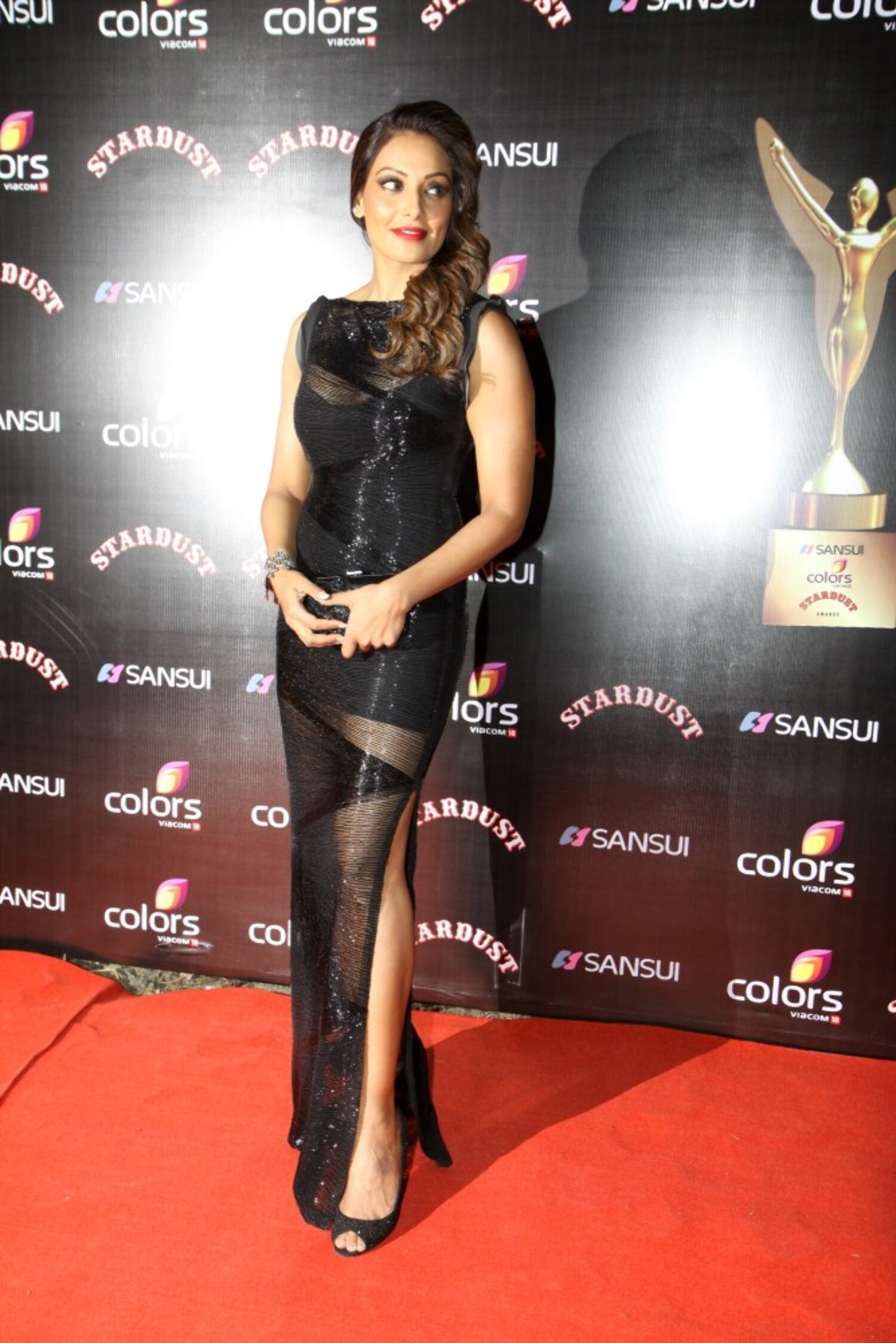 Bips looked rather hot in her black Namrata Joshipura. Love that sparkle on her dress oh yeaaahhh!!!
Her makeup was touche` too!
Which look did you like? Let us know!
[Image source: Taken from Google image results. Not sure bout real sources.]