Who Wore What : Farah Khans 50th Birthday Bash
Happy New Year director Farah Khan celebrated her 50th Birthday with a grand bash and joining her in this celebration was a host of bollywood celebs along with her husband and kids.
Celebs list who attended this star studded bash included Amrita Rao, Aishwarya Rai , Deepika Padukone among others. ShahRukh khan who is both friend and hero of Farahs latest film was missing from this bash but Gauri khan made up for his absence.
Farah Khan Wore a pink embellished kurta and osed with her husband and kids. Love the co-ordinated girls.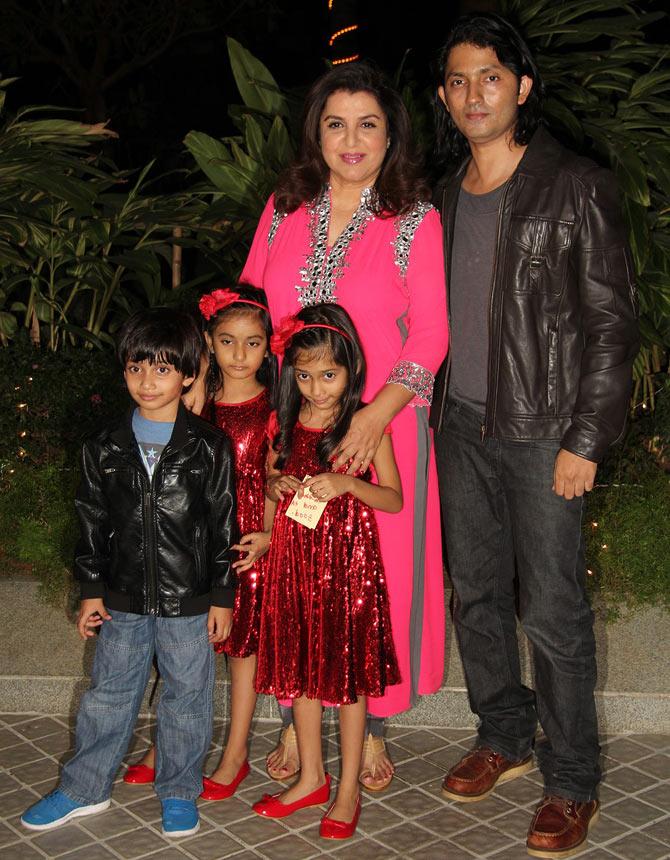 Deepika Padukone wore a powder blue Burberry dress paired with nude pumps and nude clutch bag. It is good to see her give that oxy blood lip a miss . A simple look in which deepika looked good.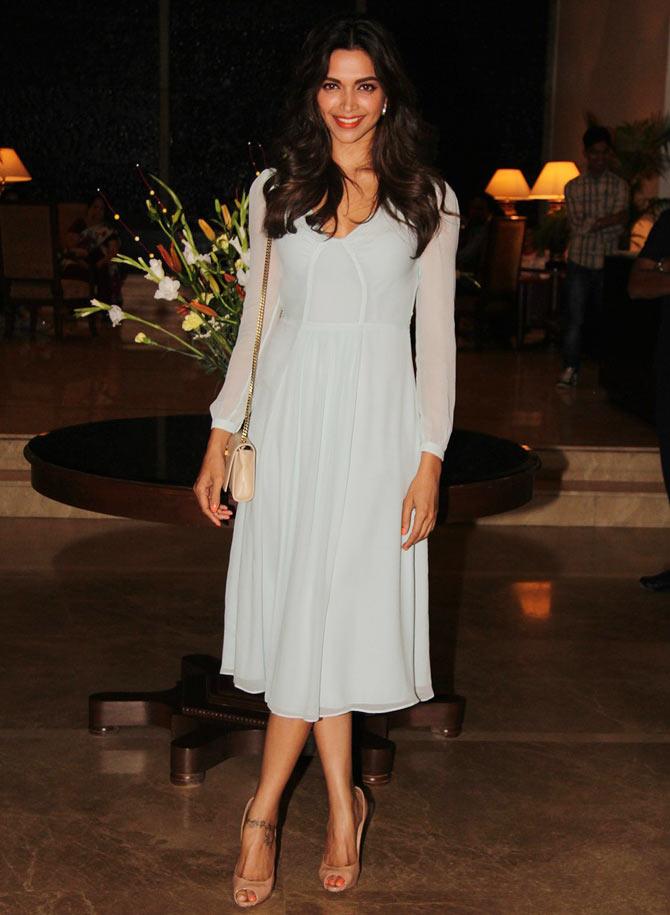 Kangana Ranaut Chose a Pink Gucci gown with black shirt for the event. Her Curly hair and black pumps finished her look. She looked good but is this look Birthday Appropriate? A bit too formal I think.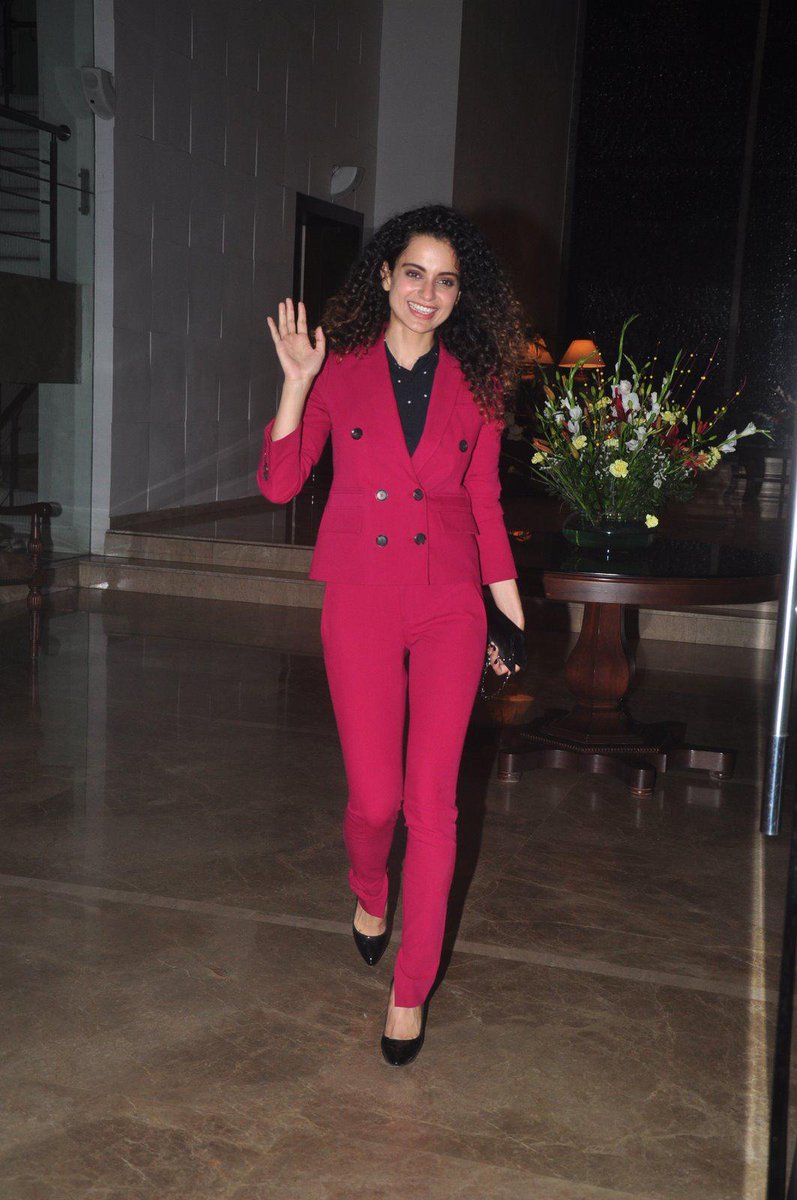 Fashionista Sonam Kapoor stuck to her bold experimenting style mantra and turned up in a black Stella McCartney black lace dress which features a sheer hem. The neckline is interesting but not my Cup of tea and like always Sonams makes it work. The make up, hair and that bag all work well . Love the look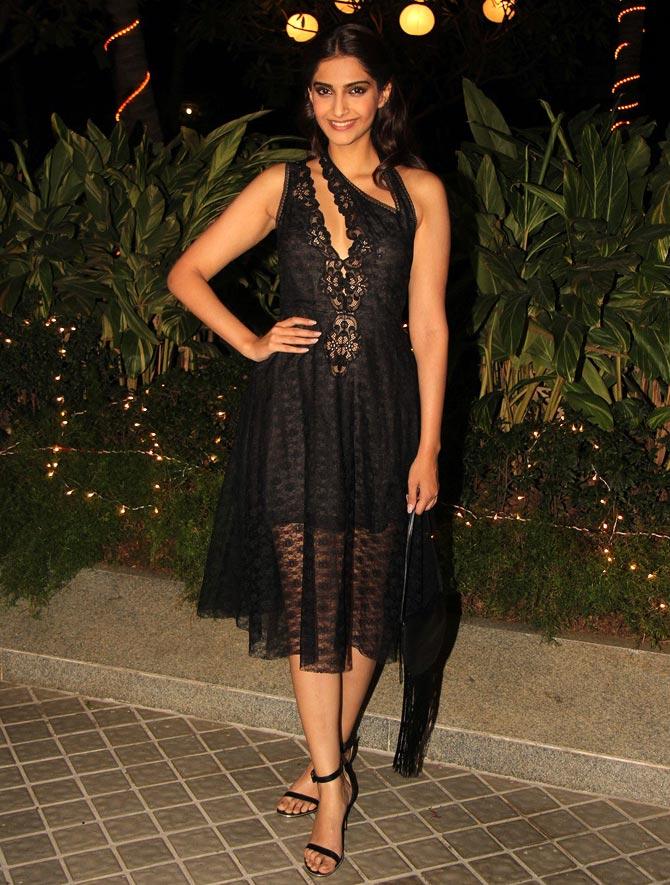 Madhuri turned up in what looked like a clear disaster. The printed pants do no good . Other than that Madhuri looked great. Wish she had skipped them and worn jeans or leather instead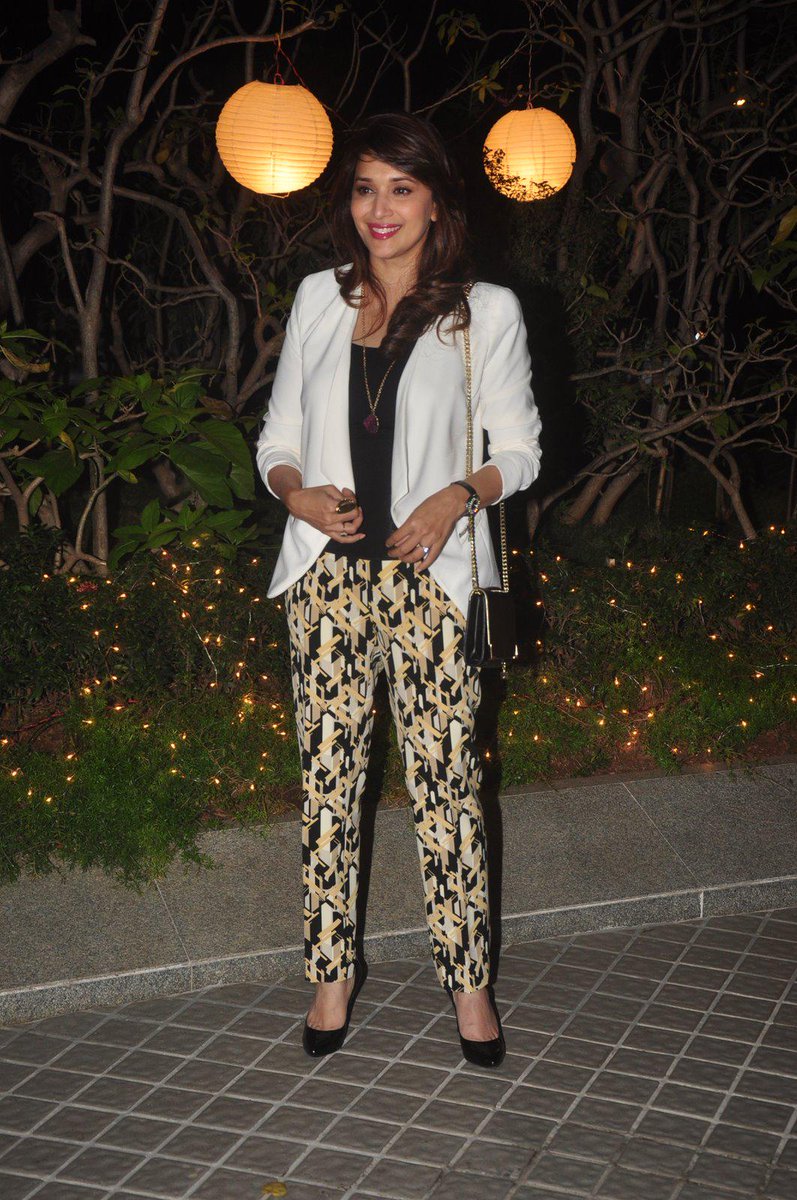 Katrina Kaif kept it simple in distressed denims and white tank. Jimmy choos was a welcome addition but what the hell is wrong with make up. Way too much bronzer.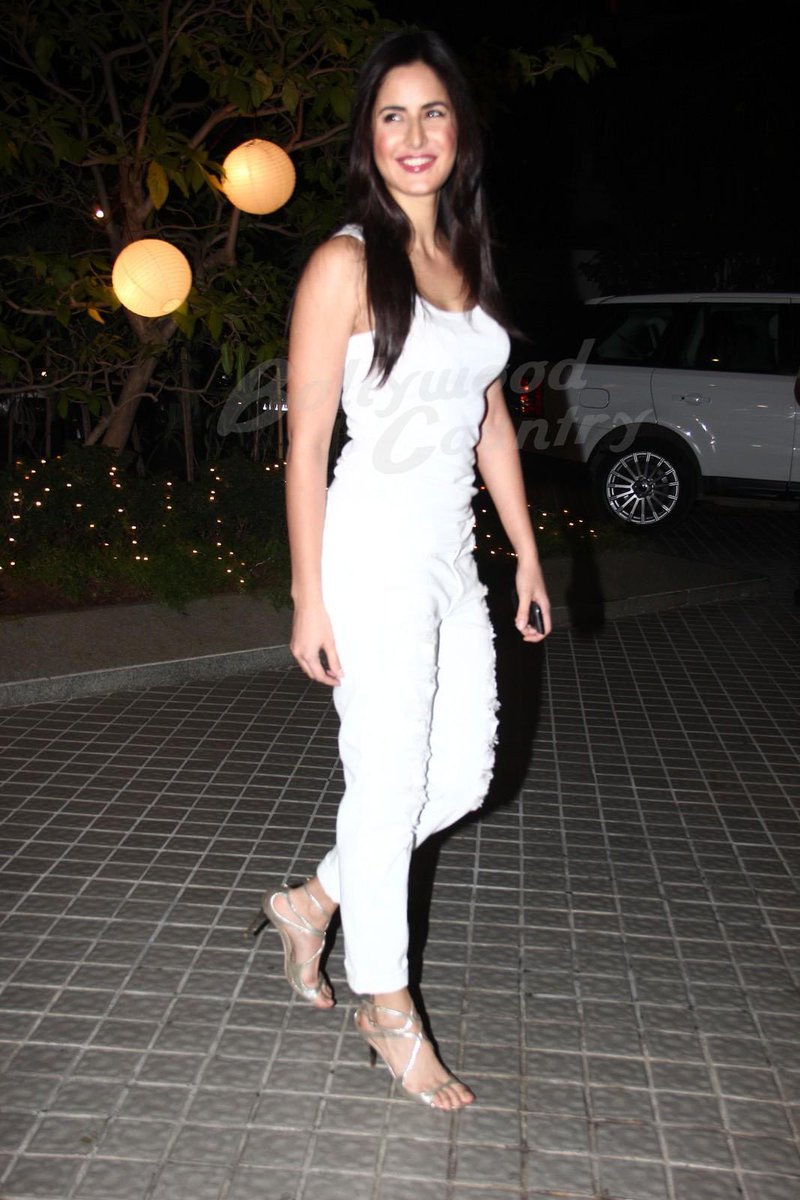 Amrita Rao was spotted at the do in an inch by Neha Modi dress. Red lips and a gold box clutch finished her look. I like Amrita Rao as an actress but she disappoints with her styling a lot. But this was a good one. The side swept hair kind of doesn't gel in but she looked great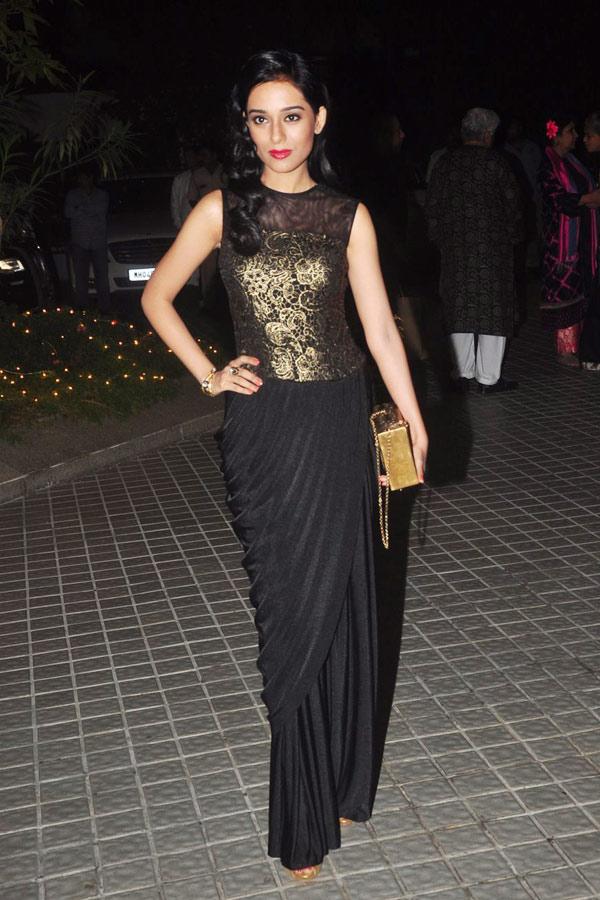 It was great to see Aishwarya give her Anarkali and sarees a miss and turned up in a Black Fendi Dress. Red lips , straight hair and floral sandals finished her look. She looked good . looks like aishwarya has now embraced black and red lips . Seeing her do that more often. Those sandals I love. I want.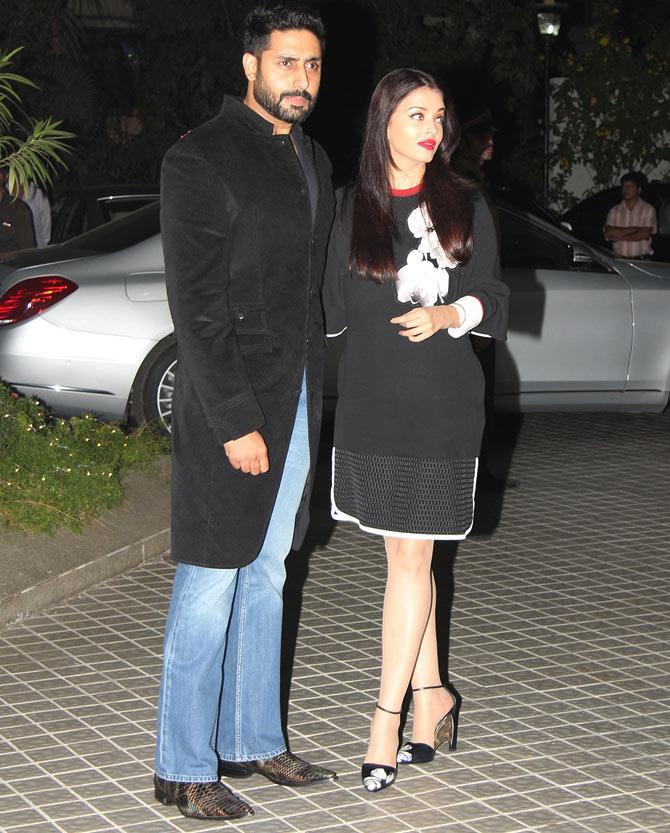 Malaika Arora Spiced up things ina pleated dress. sparkly Louboutins shoes and Louis Vuitton clutch was added to the shimmery dress. Bright lips and side swept hair she looked Aah-Mazing. Question is was it event apropriate? Doesn't she look like the Birthday gal?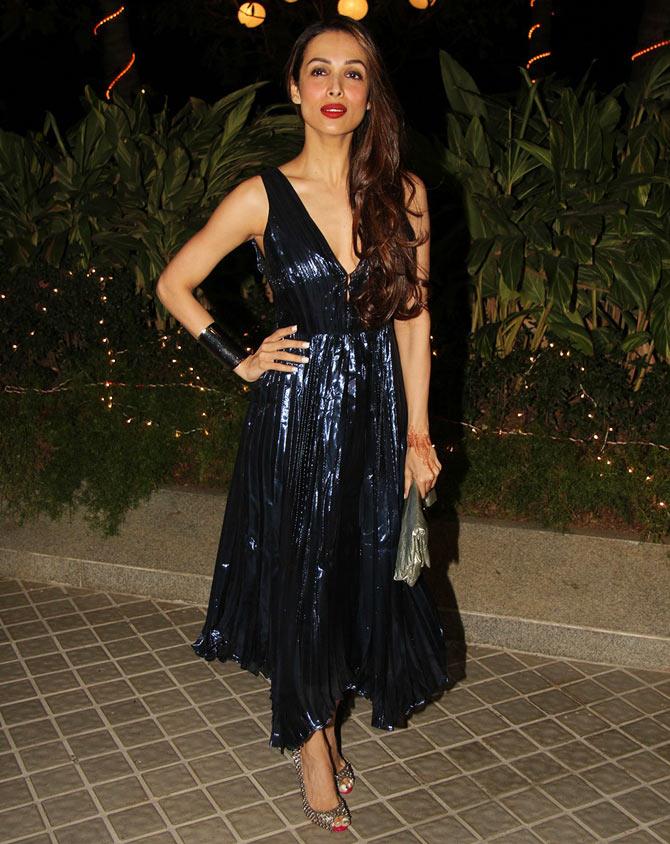 Gauri Khan stuck to her same old hair wearing a black dress with red lips. Gauris styling is not for me. Not impressive at all. she needs a stylish or atleast get rid of that hair colour.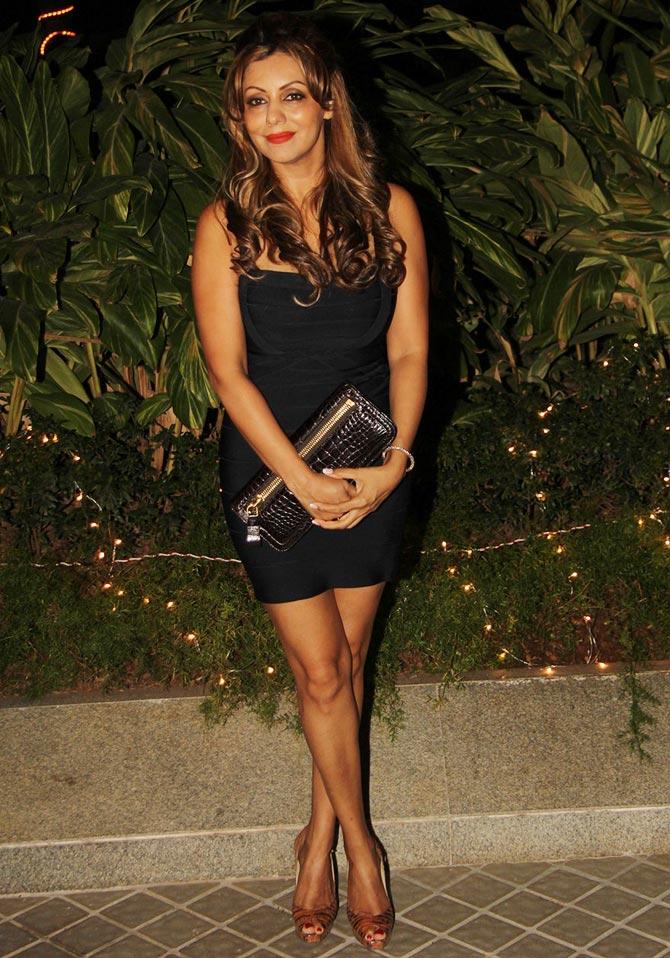 Lara Dutta wore a Floral printed black dress. Black clutch and sandals finished her look. She looked good but I don't like those sandals.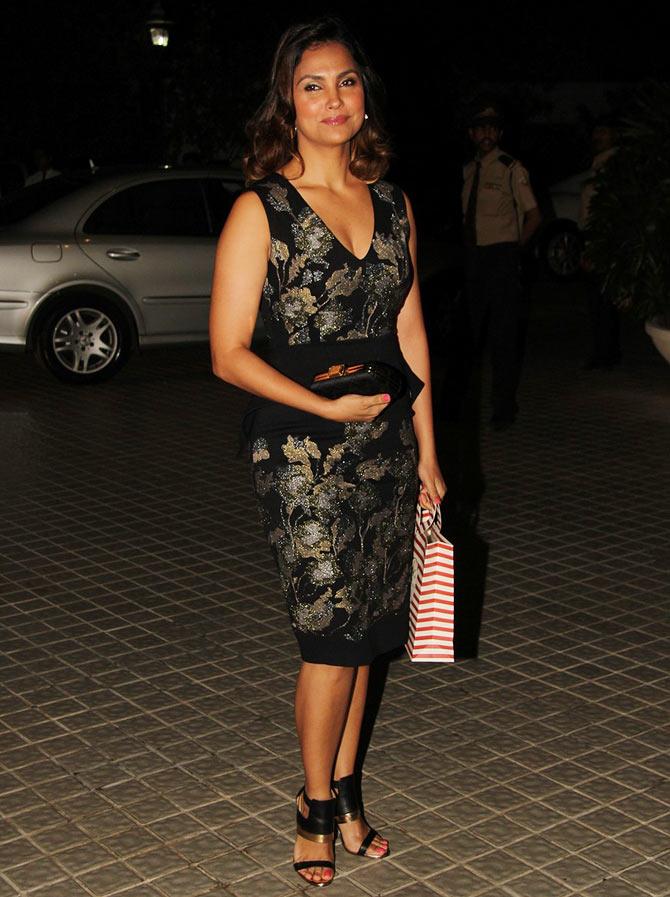 Mallika Sherawat wore a Red lace dress and black pumps and cluth with it. She did fine.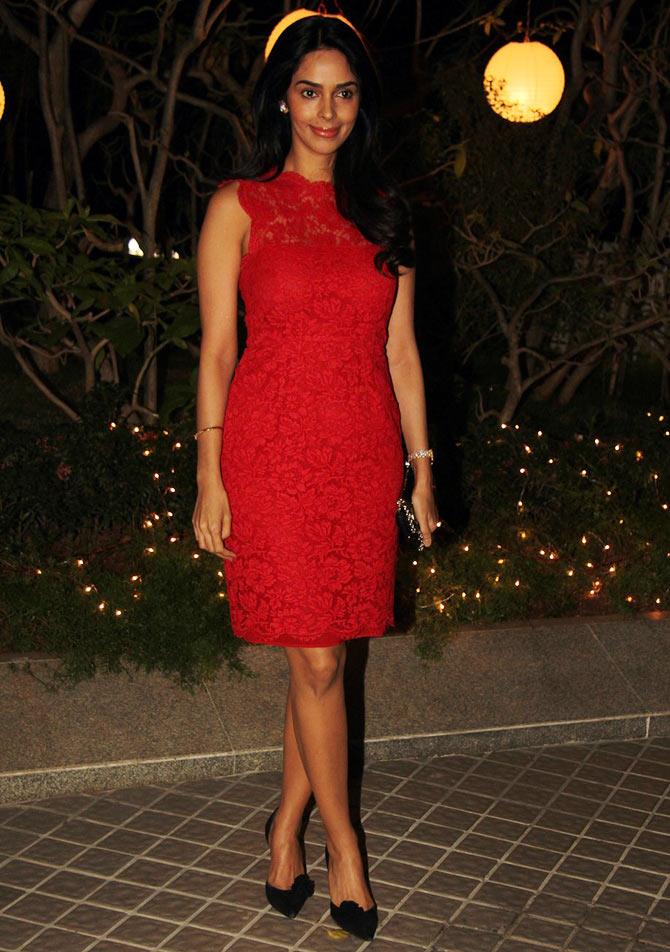 Who do you think looked the best?
(Pic Credits: Reddif)