Fashion Fix: Samantha on a Fashion High
Hello sparklers, Iam back again with fashion therapy, sooth yourselves .
If you don't watch telegu movies you we be like samantha who? I don't watch too many south indian movies but Telegu films are masala entertainers proving to be a paisa vasool deal and are better on entertainment value than most bollywood flicks these dasy. Infact kick is a remake from telegu (the original is fabulous , check it out) So, if you want some mindless Real entertainment I recommend you to google top hits of Telegu and wtach them on DVD with subtitles.
Coming to Samantha, well she is Telegu actress and I know her well because she has shared screen space with my favorite telegu actor Mahesh Babu quite a few times and these days she is busy churning out some very stylish looks while promoting her upcoming movies.
While Stylish promotional outings is quite a norm in bollywood, I havent been very impressed with regional movie actresses promotional style, but ofcourse samantha chose to be an exception. She is out wowing everybody in almost all her recent appearances raising the bar quiet for her peers. Here I present to you some of her recent appearances.
Present at a jewellery store launch in chennai samantha wore a pale green lehenga paired with some drool worthy gold jewellery. Samanthas make up was light and she looked great with ruby gold jhumkas. Envy them.
For the music launch of her upcoming movie titled sikander Samantha wore a lace sheath with nude pumps and nude make up. Hair drawn in curls samantha looked good again. The shade of green looks nice on her .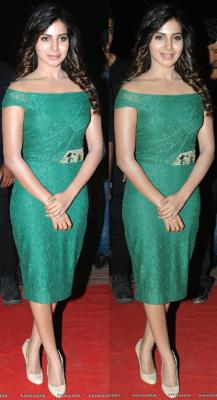 Wearing black ted baker dress samantha attended a press meet for her movie Alludu Seenu. A fistail braid and Alexander McQueen Pumps finished out her look. She even added a zebra print ear cuff to her look. I love her braid and the flared hemlines have always been my weakness. Amazing one again by samantha, love how the dress shows off her curves in a beautiful way.
For audio launch of Rabhasa samanthas upcoming movie , samantha went desi with a saree by Koëcsh which has a beaded high neck cape. This was a very unique outfit and samantha pulled it off with ease keeping rest of her look simple. Her shoes though could have been something different though.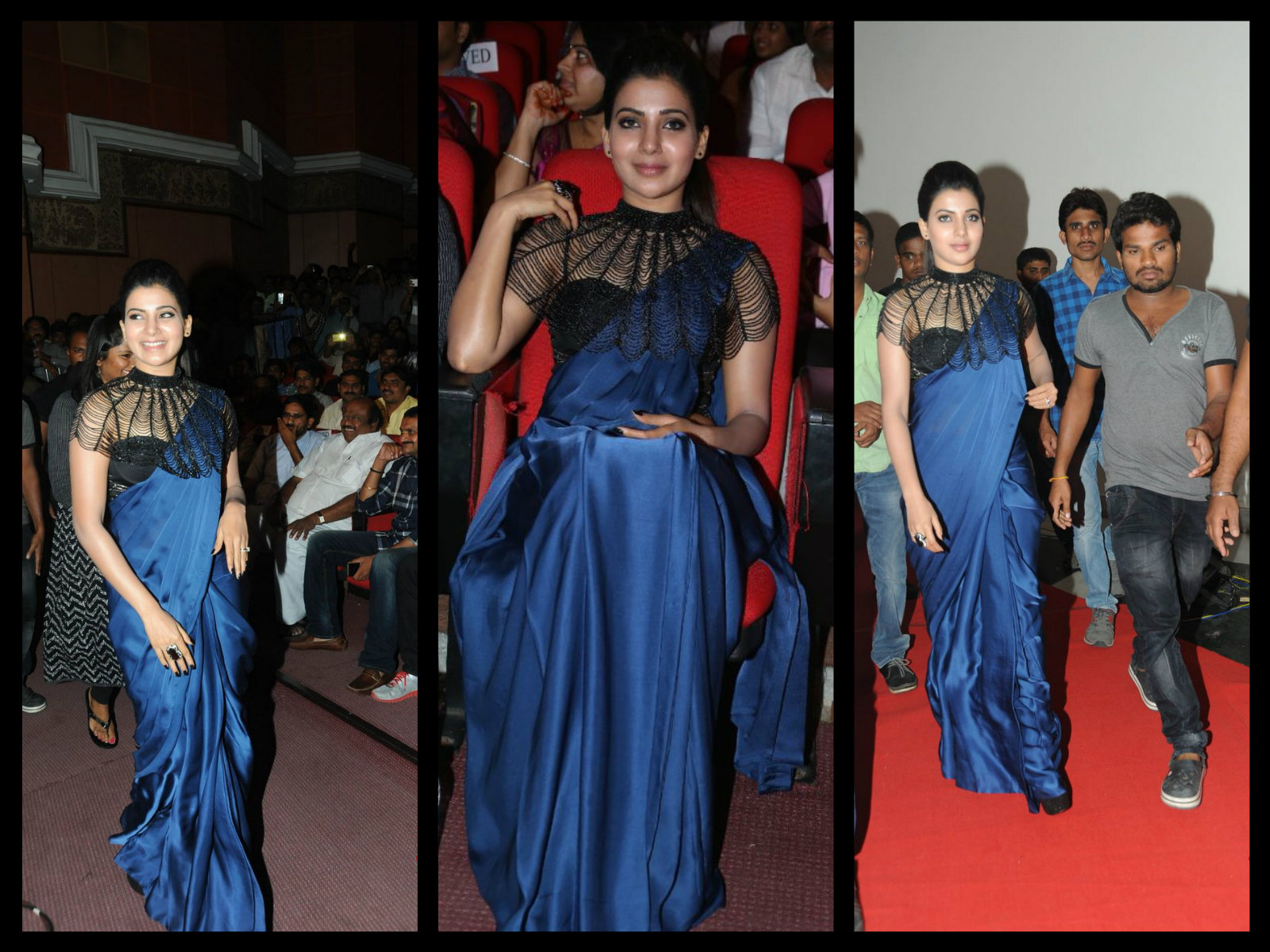 With Samantha springing up so much varirty and so many different labels I have a feeling she is on her way to be known as the fashionista of south. What say you? does her style impress you?
Stay stylish
zooni