Friday Fives: 5 Actresses and their fabulous journey from Flab to Fab
Aishwarya stunned all when she walked the red carpet this year in an embellished Robert cavalli gown looking slimmer and fitter. Her transformation from cannes 2011 to cannes 2014 is awesome . Here I present to you 5 actresses who made the journey from being flabby to gorgeousness .
We start with yummy mommy Aishwarya rai Herself who inspired this post. Aishwarya was heavily criticized when she made an appearance without loosing her post partum weight at cannes 2011 and this year when she walked the red carpet at cannes looking dazzling in her figure hugging gown and bold red lips she silenced and her critics and delighted her fans.
The Fashionista Sonam Kapoor used to weight around 90Kgs before she entered filmdom. She lost a whopping 43 kgs for sawariyaa and today she is rated on top when it comes to fashion and style. One amazing transformation this
Zaraine khan who was branded off as the chubbier version of katrina kaif (Fatrina they called her) when she entered bollywod with Veer has now lost oodles of weight and looked slimmer,fitter and WOW in housefull2
Sonakshi Sinha who debuted with Dabang had lost lot of weight for her first movie. Even in Dabang she was on the heavier side but these days she has lost more weight and poses around looking like a million bucks.
Alia Bhat was not always slim she weighed around 67 kgs when she was short listed for Student of the year. After being shortlisted she lost oodles of weight in 3 months to look as divalicious as she does today!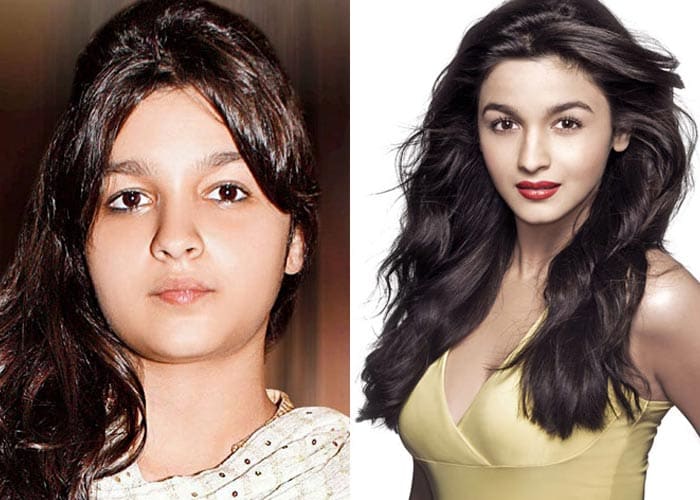 This post comes After Femina Launched their 'My Body My Rules ' Cover and iam not endorsing size Zero in any way. But I do feel it is important to keep yourself fit for healthy living. These celebs here are an inspiration for us to shed the extra fab and get on the path of Fitter life.
(I don't claim ownership of images. All of them are googled and edited/merged)