Cannes 2015: Aishwarya Rai stuns with her elegance
Iam not a fan of Aishwarya rai or her fashion sense. She doesnt do the best of fashion not in India anyway ( with her anarkalis) but her last years Cannes in Roberto Cavalli was amazing and that definitely had my expectations up for this year and she definitely did not disappoint.
I always begin with the First Red carpet appearance but here i want to make a change and begin with Ash's second Red carpet appearance which was both dramatic and stunning.
For the screening of 'Youth' Aishwarya walked Red carpet in a ruffles Ralph Russo couture. The white gown with black detailing was finished out with nude lips and open side parted curls . The gown isnt easy to pull off with all its ruffles , slit and dramatic bust but Aishwarya carries it off with utmost ease and elegance . The make up is perfect and Aishwarya totally owns this look. This is the best Cannes 2015 look for me . Also 2nd best Ashwarya red carpet look coming second only to her Roberto cavalli gown.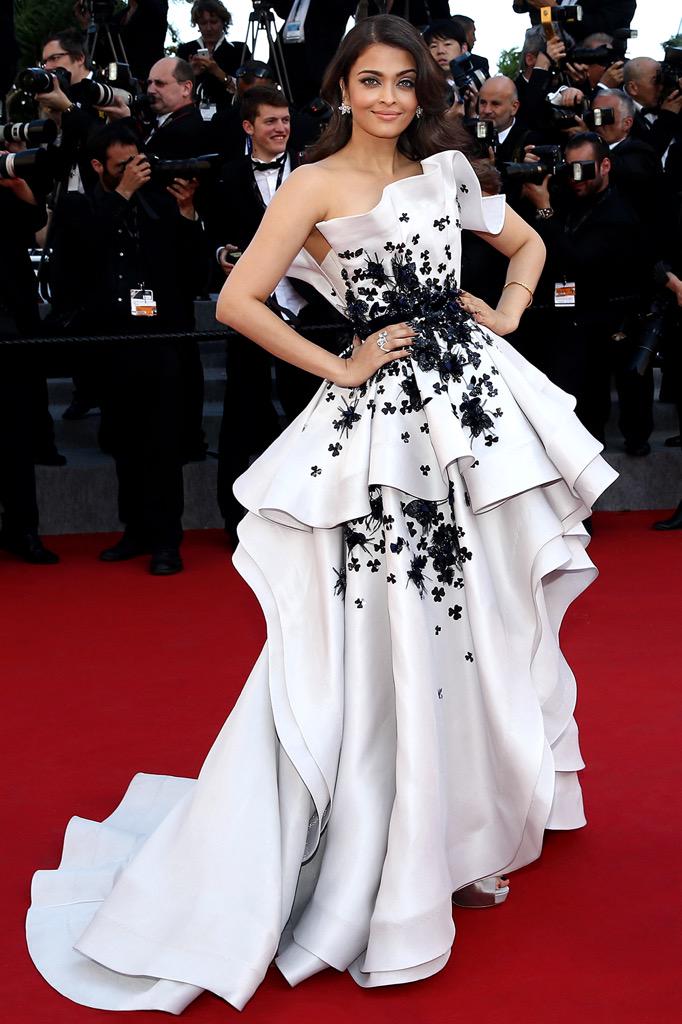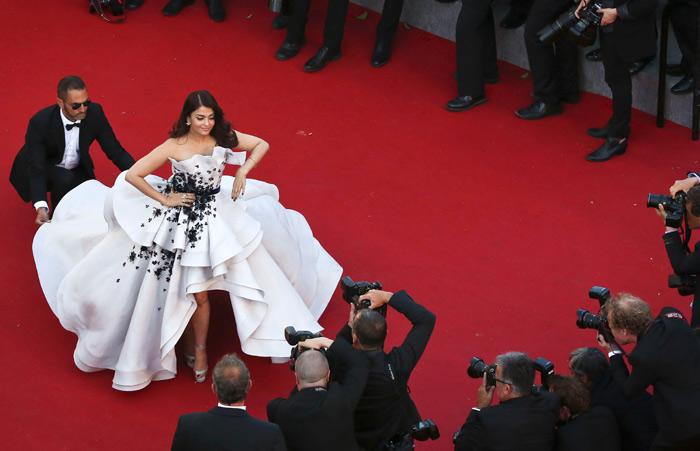 At the screening of carol at 68th Annual Cannes Film Festival Aishwarya opted for a teal elie saab . This isnt the best Elie saab out there but i have to give it to Aishwarya for choosing it over a normal gown. i do have issues with make up especially her maroon lipstick. The eye make up was dramatic and overdone . The hair here were again in soft curls. Aishwarya again totally rocks this one all thanks to her grace and beauty.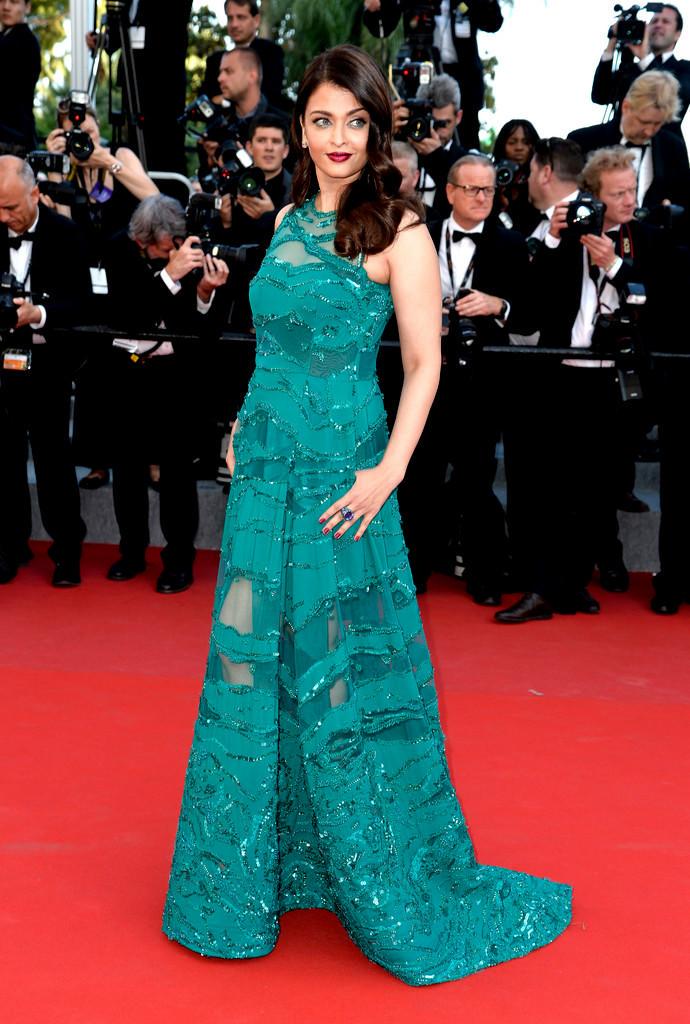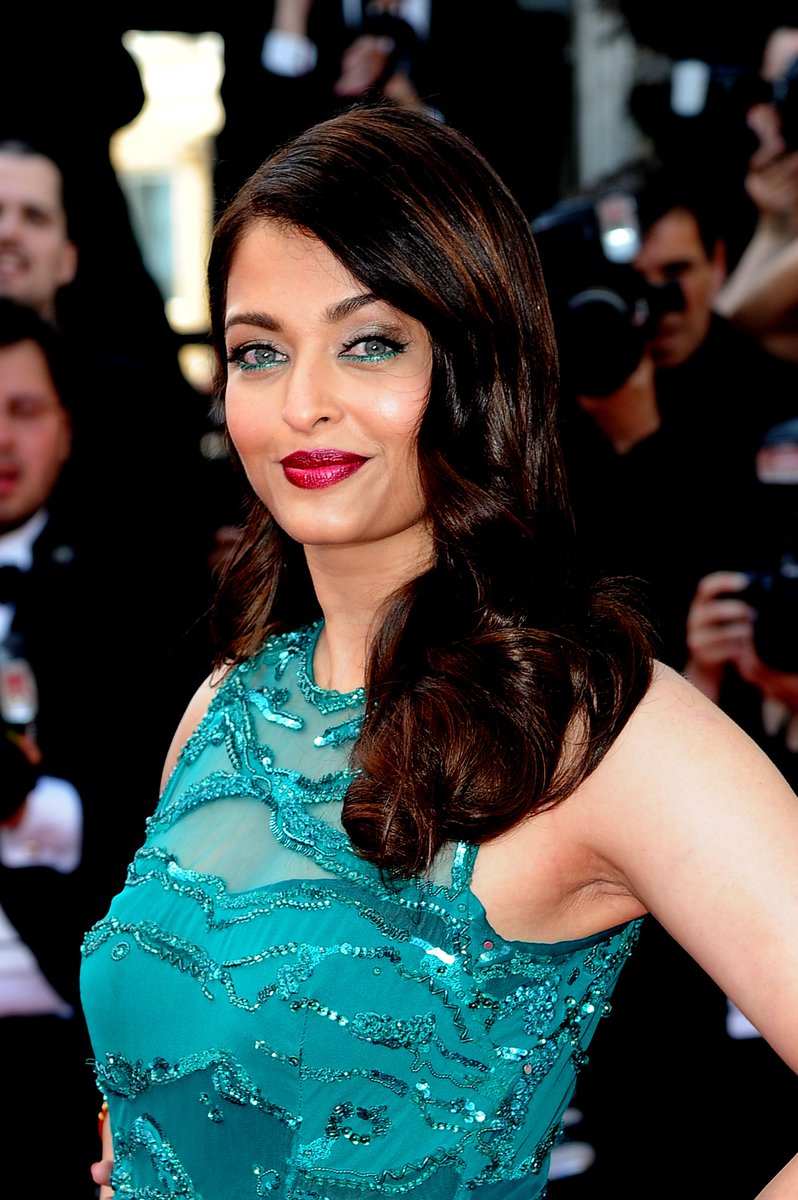 In a Maroon Oscar de La renta gown for Photo call of her upcoming film Jazba aishwarya rai totally killed it. I love the colour on her , the make up is flawless. The hair again in soft curls this gown may be a bit too much for a photo call but who cares its cannes! And is this woman ageing backwards? she 40 or 25?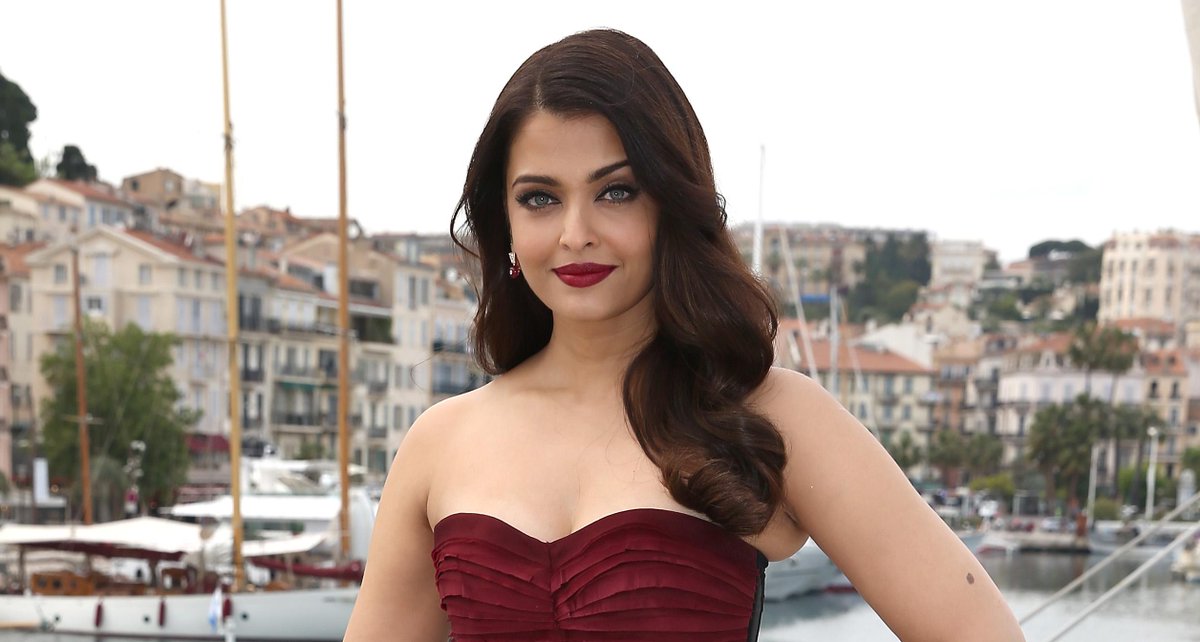 Aishwarya was also spotted in a georges Chakra gown with nude lips and middle parted hair. The gown again was dramatic and i wouldnt complain if it was a red carpet apperance. But Ash looked great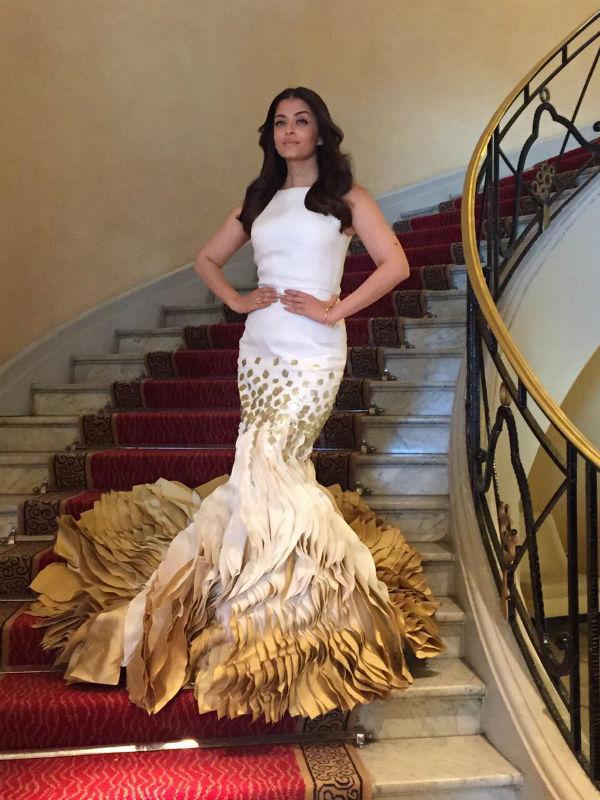 Aishwarya also wore a floral sabyasachi jumpsuit. I dint like this appearance much and that was a lot of print to take in. But the make up was amazing.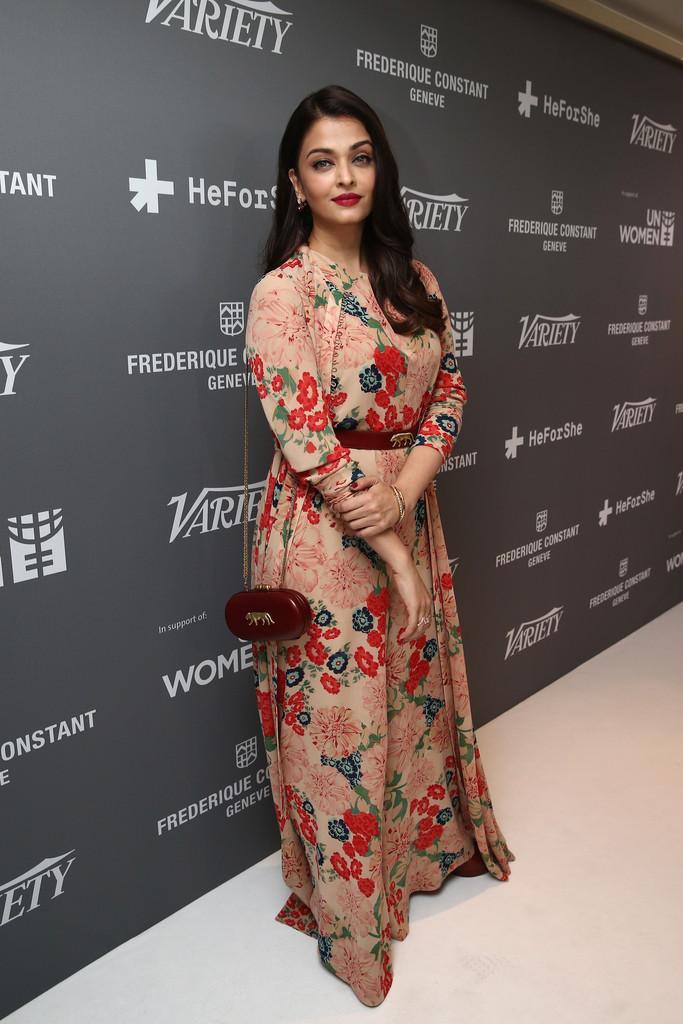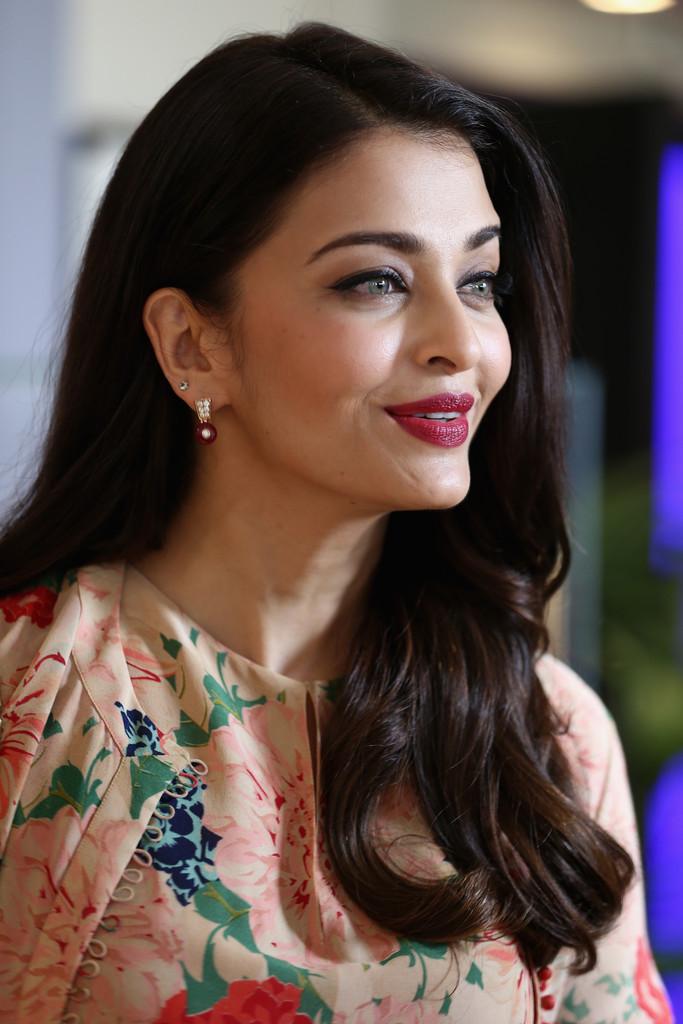 Aishwarya had a fabulous run at cannes this year . She was by far the best dressed surpassing Sonam Kapoor even! But i do wish she experimented even with her hair. If you wanted me to pick the best then it had to be the Ralph Russo white ruffled gown. But i love her maroon oscar de la renta look equally.
Which is your Favorite look from Aishwaryas Cannes 2015 journey ?