The #Airtel4GSpeedTest is Here!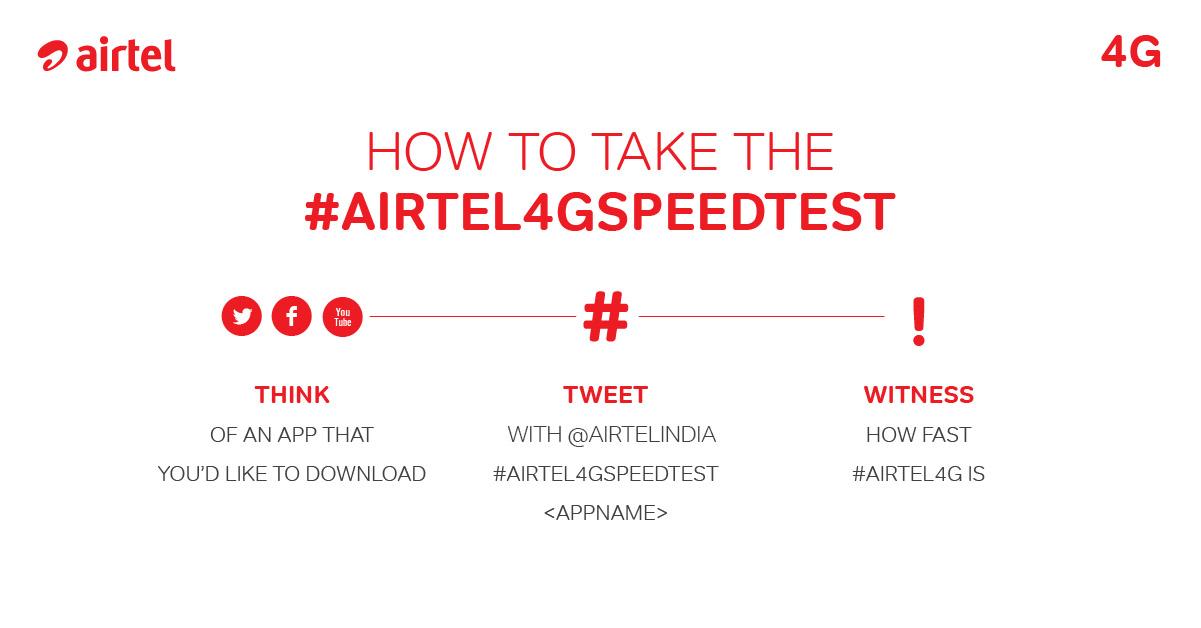 Hello wonderful people!
It's the wedding season so you know what has been keeping us Bling Sparklers quite busy. Loads of wedding posts for you all to relish coming up soon! :)
My mobile network is giving me nightmares since a week. I have opted for 3G yet it's as slow as a snail! :/ That's one reason I would hate it if Flipkart goes app only.. just imagine - what a nightmare it'll be! Talking about shopping, you should for SURE check out the ongoing Amazon freedom sale! It's COOL! :D
Coming to the main point of this post, has anyone heard about Airtel launching their 4G sim? It has been long awaited and looks like the result is totally worth the wait! I am a Twitterati and if you are one too, you'll know that the buzz has been gripping all the majority regularly for four days now. Airtel India has been coming up with amazing things to attract us all towards their new launch.
This time though, they happened to break the record and managed to make us all Airtel users jump in glee. They gave out their so hyped, amazing 4G sims to ALL Airtel users for FREE and now, they have started the
#Airtel4GSpeedTest.
So, what's with the 4G sim? Well, if I have to put it simply and in one word, I'll say "SPEED". Yes, unbelievable, magnetizing and addictive internet speed is what the 4G sim boasts about! Just to experiment with it a little bit, I uninstalled my Twitter app and installed it again on 4G and was shocked when it hardly took 23 seconds. On a normal or 3G sim it takes about 5 minutes at least! This is not all, the browsing is a breeze and a total blessing! Have used it for just a day and I must say I am already in louuv!! *winks*
Guess what!
Airtel
has this very interesting campaign on Twitter now where you guys get to know how impressive the 4G sim is!
The
#Airtel4GSpeedTest
is a first of kind direct twitter response campaign wherein, use simply have to tweet to Airtel in this format - @airtelindia #Airtel4GSpeedTest (name of the app), to find out how much time will a particular app take to download on 4g vs 3g vs 2g. @airtelindia instantly responds with a Twitpic infographic simply depicting how much time a particular app will take to download on each of the networks.
Here's what one of our Bling Sparklers tweeted:
— Velvet Bytes (@TheOnlyTash) August 10, 2015
The response was quick as a breeze from Airtel India and left us floored!:
— airtel India (@airtelindia) August 10, 2015
It was quite fun tweeting away with all the apps we could think of and it was great to see Airtel responding to ALL our tweets with info graphics. By now, not only me but all of my friends and co-workers too are convinced that 4G is synonym of SPEED. :)
Go on, check it out for yourself and do share the results with us! :)
Happy Tweeting!